contemporary chandeliers by bernhard kammel illuminate historic spaces
contemporary chandeliers by bernhard kammeL
REAKTOR, a transdisciplinary arts institution based in Vienna, opened in 2018 in the premises of the former Grand Etablissement Gschwandner. For the renovation and contemporary redevelopment of the Austrian building, Bernhard Kammel, the institution's director, designed the new interior as a form of dialogue between the structure's meaningful temporality and its timeless additions. One of the most striking new features is Kammel's bespoke contemporary REAKTOR Chandeliers. The minimalist tubes juxtapose their historical context and illuminate spaces in all directions with their cool lighting. Having recently sparked interest, in 2021 a similar design iteration was installed in Manchester's historic Lymm Hall.
Lymm Hall Chandelier
all images courtesy of REAKTOR
radial lighting illuminates the art institution in vienna
Bernhard Kammel designed the interior of the new institution with a unifying feeling for the historic qualities of the building and its future. More than an exhibition space or a concert stage, the artistic institution is also above all a workshop for concepts and productions implemented in collaboration with artists from various disciplines. This basic characteristic approach is reflected not only in the program, but also in the details of REAKTOR's interior design.
The Austrian writer-director distinctive chandeliers are an example of timeless design solutions. The luminaires, made up of dark steel tubes and LED bars that cover the base structure, are inspired by the clear lines of mid-century design and the raw elegance of the REAKTOR building. The great room features a hanging chandelier with narrow LED bars encircling a rounded steel frame, illuminating the spaces historic ornamental architectural features. In the cinema, a flat, radial chandelier radiates light throughout the weathered space without obstructing the newly installed screen projections. In all spaces, the old and the new merge in the mirror reflections of the water glass floor.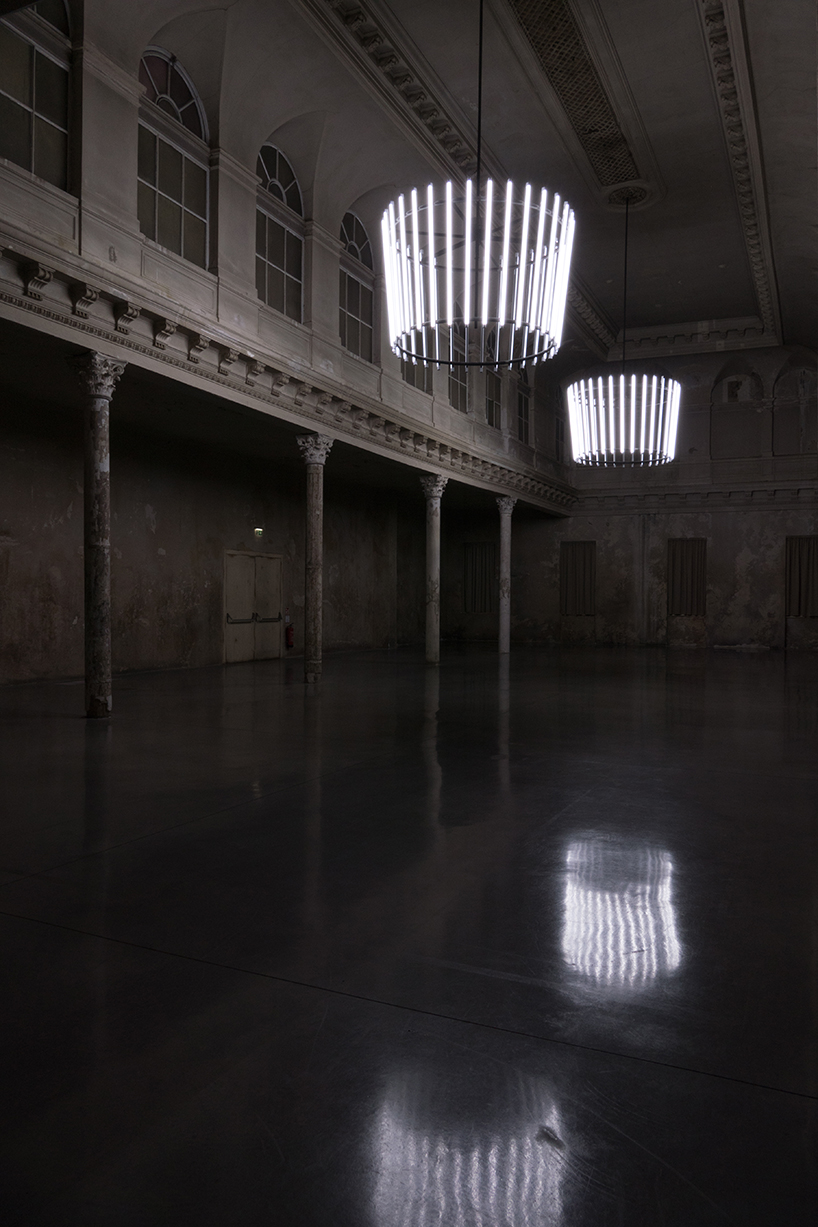 REAKTOR chandelier in the great hall
Yellow accents complement the gold ornamentation of Manchester's Lymm Hall
Following great interest in the Viennese REAKTOR chandeliers, the original design was recently iterated on for installation at Lymm Hall in Manchester. Considering the somewhat smaller dimensions and context of a living space, the design details and materials of the original design are refined here. Illuminated tubes emit light seamlessly in all directions and can be continuously dimmed, while yellow cables converging into the central tube provide a striking colorful accent and complement the gold ornamentation that graces the ceiling.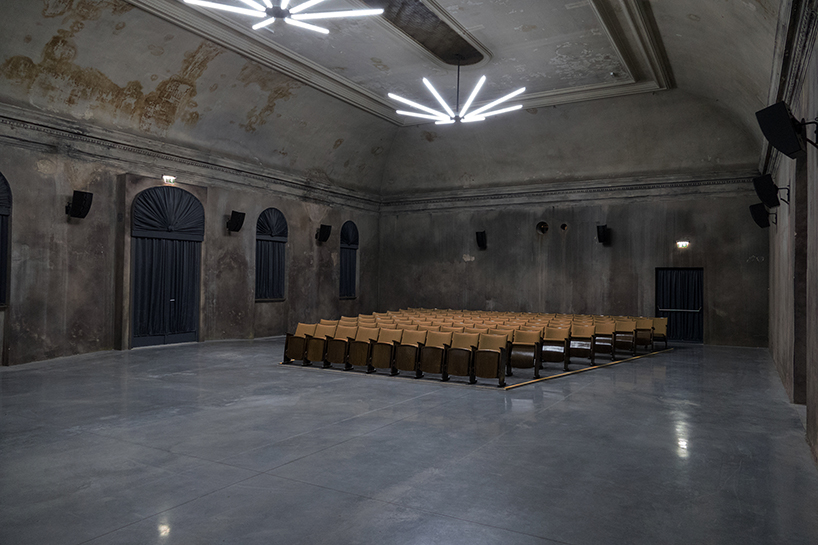 REAKTOR Cinema Chandelier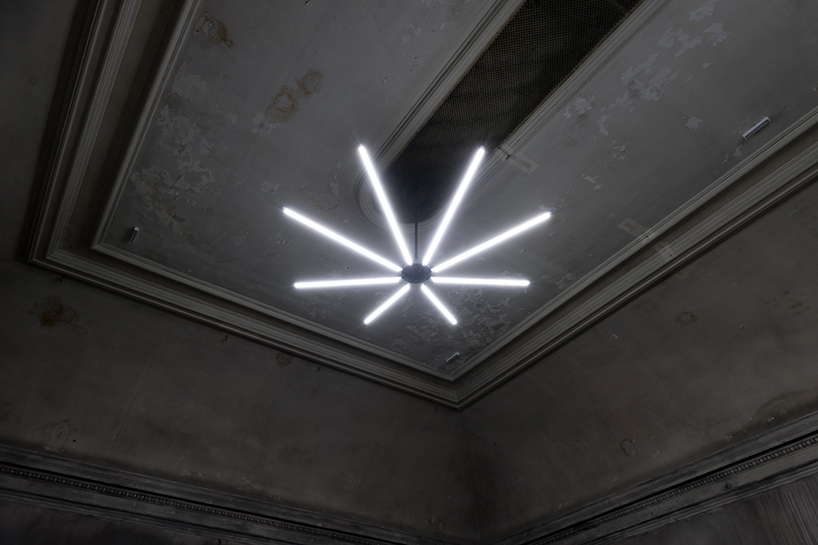 minimal and radial design details

REAKTOR library